Aircraft Cable Wire Rope

Aircraft cable wire rope is available in the standard constructions: 7×19, 1×19 and 7×7. They are also available in Galvanized, Galvanized PVC coated (vinyl), Type 304 stainless steel or Type 316 stainless steel. Scroll down to view charts that showcase each option's diameter, weight and strength.
For specific questions, contact Jack Blair at (832) 928-9655.




Galvanized Aircraft Cable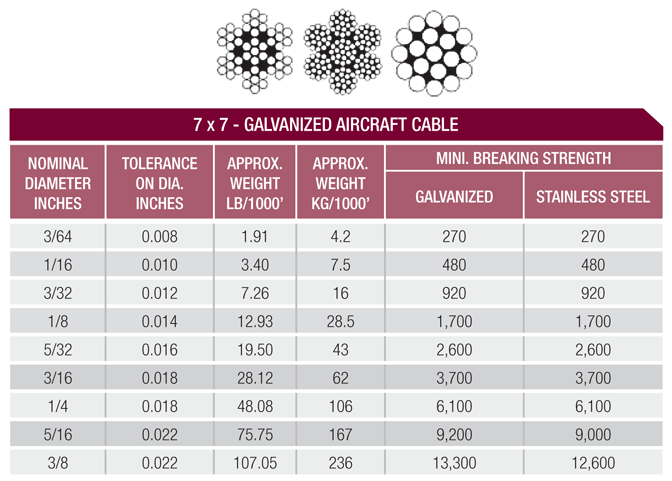 Galvanized PVC Aircraft Cable










Never exceed published working load limit. Always read and understand the warning and proper usage. See General Warnings.